This Not-for-Profit Project Is
Supported By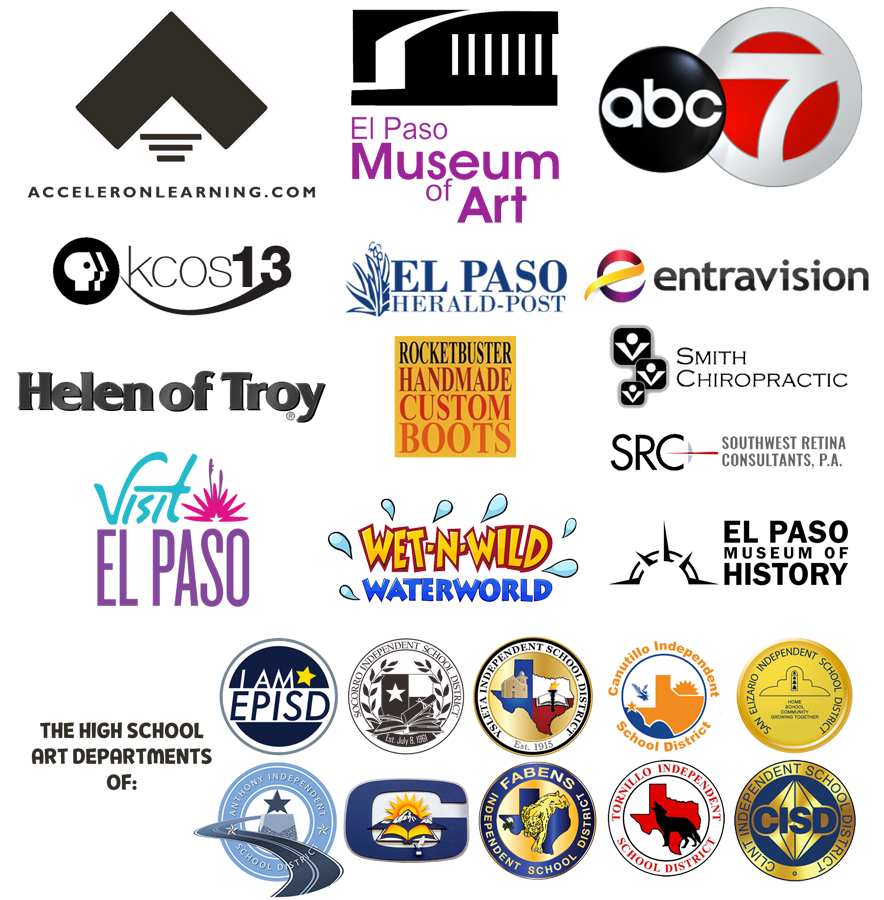 By El Paso, For El Paso!
The Process
Summer 2017
Character Illustrations
Congratulations to Kaelyn Monarrez of Irvin High School!
As our character illustrator, she drew the story's characters - Estrella, Sunny, and Seemore - on a field trip around El Paso.
Fall 2017
Landmark Contest
High school art students drew popular area landmarks and competed for their artwork to appear in the finished book.
Scholarships and grants were awarded to students and art teachers.
Winter 2017
Book Production
Artwork was judged by an esteemed panel. Final art selections and the story were merged together.
The finished children's book showcases El Paso, TX in English & Spanish from a variety of artistic styles!
Spring 2018
Unveiling & Roadshow
The El Paso Museum of Art hosted a big party for the finished book!
Original artwork went on a roadshow around town so that everyone could see the artistic talent up close.
Spring 2018
Book Donations
A copy of the finished book was donated to every 1st grade class at area public schools.
Copies were also donated to area public libraries and to Juarez, Mexico.
Ongoing
Cultural Exchange
Books are available for sale. Each copy sold helps fund the purchase of an additional copy.
Books are also being donated to others as a cultural exchange initiative.